Hello everyone, and welcome to this article. Today, we will be discussing the Best Realme deals available on Amazon's Great Indian Festival, taking place on November 9th, 2023. Diwali, a Hindu festival, is a time for people to exchange gifts and sweets with their loved ones, and adorn their homes with lights and candles.
Just like every year, Amazon has brought us the Great Indian Festival, offering a wide range of deals across various categories. This is the second major sale event, where you can enjoy discounts of up to 50 to 60% on all products. The Great Indian Festival runs from November 2nd to November 11th, 2023. If you missed out on the previous offer, this is your second chance to seize the golden opportunity.
Realme smartphones hold a significant position in the Indian smartphone market. Whether you're in search of a high-quality camera, a powerful processor, or a phone with a long-lasting battery, Realme is the ideal choice. It stands as one of the best-selling brands in the mobile market. Realme phones are also known for being budget-friendly, offering high-performance features at affordable prices. If you're looking to purchase a top-notch smartphone, Realme is the way to go. In this article, we will delve into the features, specifications, and more of Realme phones. So, let's dive in without further delay.
What is the Great Indian Festival on Amazon?
The Great Indian Festival is a major annual sale event hosted by Amazon in India. It offers a wide range of deals, discounts, and special offers across various product categories, including electronics, fashion, home appliances, beauty, and more. The event typically features discounts on popular brands and products, making it an opportune time for shoppers to make purchases at discounted prices.
The Great Indian Festival is highly anticipated by consumers and is known for providing significant savings on a wide variety of items. It often coincides with festive seasons or special occasions, making it a popular time for people to shop for gifts or make purchases they have been planning.
Realme on Amazon Great Indian
The Realme on Amazon Great Indian Festival is a remarkable opportunity for shoppers to snag fantastic deals on Realme products.
Realme 11 Pro 5G
The Realme 11 Pro 5G is a standout phone in the mid-price range. It boasts a premium look with a curved display and a capable processor, along with top-notch camera quality. The phone offers an immersive experience with its 120 Hz curved vision display.
Featuring a range of advanced technologies including 2160 Hz PWM dimming, TUV Rheinland-certified eye protection features, 1260 Hz Turbocharged Touch Sampling, and 16x HyperPrecise Touch, it ensures a smooth and hassle-free user experience.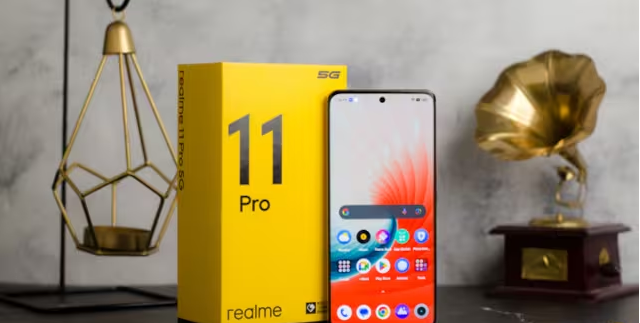 With a 2.33mm chin, 61-degree precision curvature, and doubly reinforced glass, it not only looks aesthetic but also fits comfortably in your hand. Designed by Gucci prints designer Matteo Menotto, it also incorporates premium Lychee Vegan Leather, 3D Couture-Level Seam, and 3D Woven Texture, adding a touch of class and style.
Powered by the Dimensity 7050 5G chipset, this smartphone delivers fast and seamless performance, whether you're gaming or editing videos or photos.
The camera is a standout feature, with a 100 MP OIS ProLight camera that captures clear shots. It supports video shooting up to 4k resolution and offers a variety of camera modes including Photo, Video, Night, Street, Pro, Pano, Portrait, Timelapse, Slow-Mo, Text Scanner, Hi-Res, Starry Mode, Tilt Shift, Movie, Dual View Video, Group Portrait, Long Exposure, and supports 20 Burst Photos, with Fill Light for Video Shooting.
With a robust 5000 mAh battery, you can use the phone for extended periods without interruption, and the 67W SUPERVOOC ensures quick charging.
The phone is available in 8GB and 12GB RAM variants, with 128GB of internal storage providing ample space for photos, videos, and files or documents. It runs on Android 13, offering advanced features like Adaptive Sleep.
As for the price, the MRP of the phone is 27,999 Rupees, but during the Amazon offer, you can get it for 24,999 Rupees.
Realme 11x 5G
The Realme 11x 5G is generating a lot of buzz in the market due to its combination of budget-friendly pricing and impressive features, coupled with a stylish design. Its S Curve structure, complemented by an 8-layer gradient coating, results in a slim body of just 7.89 mm, making it easy to hold comfortably.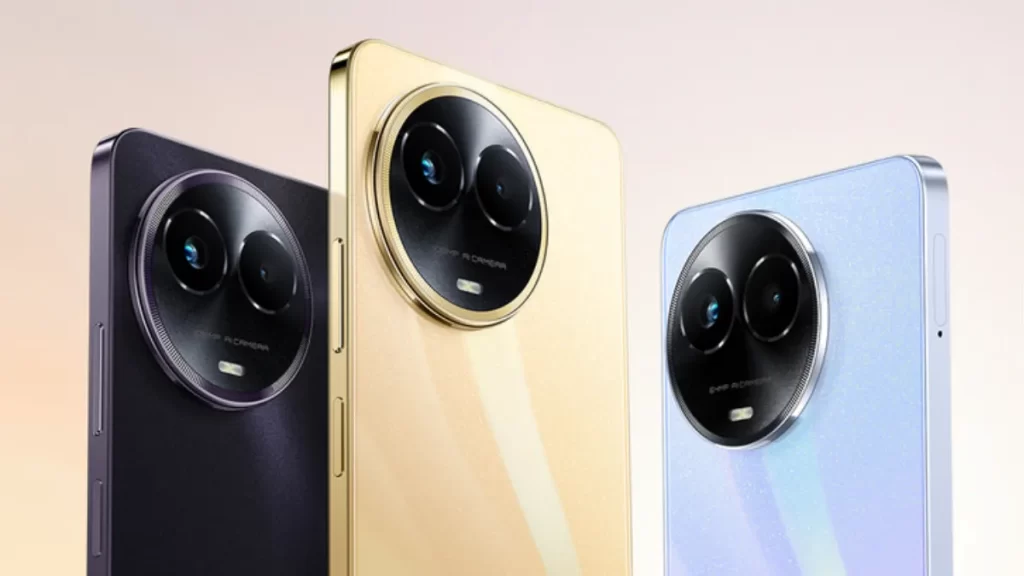 Featuring a 17.07 cm (6.72) display with a high 120 Hz refresh rate and Dynamic Ultra Smooth Display, it ensures a visually pleasing experience.
The phone is powered by the MediaTek Dimensity 6100+ 5G chipset, providing robust performance for gaming and demanding tasks. With a 5000 mAh battery, you can indulge in gaming, movies, or any activity for extended periods without any interruptions. The 33W SUPERVOOC charger ensures swift charging, allowing you to get back to using your phone promptly.
The 64 MP AI camera on this phone allows for capturing stunning photos, and it comes with a range of features including HyperShot Imaging Architecture, 2x In-sensor Zoom, Street Photography Mode 4.0, and Super Nightscape, enabling you to capture vibrant, detailed images. It also supports video recording up to 4k resolution.
Realme's DRE Technology allows you to convert ROM into virtual memory, providing a delightful experience akin to having 16 GB of RAM. The phone offers ample storage with 128 GB of internal space, capable of accommodating a large number of photos, videos, or files, and it can be expanded up to 2 TB.
In terms of pricing, the MRP of the Realme 11x is 18,999 Rupees, but during the Amazon offer, you can acquire it for 15,999 Rupees. Please note that this offer is for a limited time.
Realme C53
If you're on a tight budget, the Realme C53 is an excellent choice for you. It offers top-notch quality, with impressive camera capabilities, a high-quality display, and a strong battery. The phone is sleek and easy to handle, measuring only 7.99 mm in thickness. Its slim champion design and the elegant golden finish give it a sophisticated and premium look.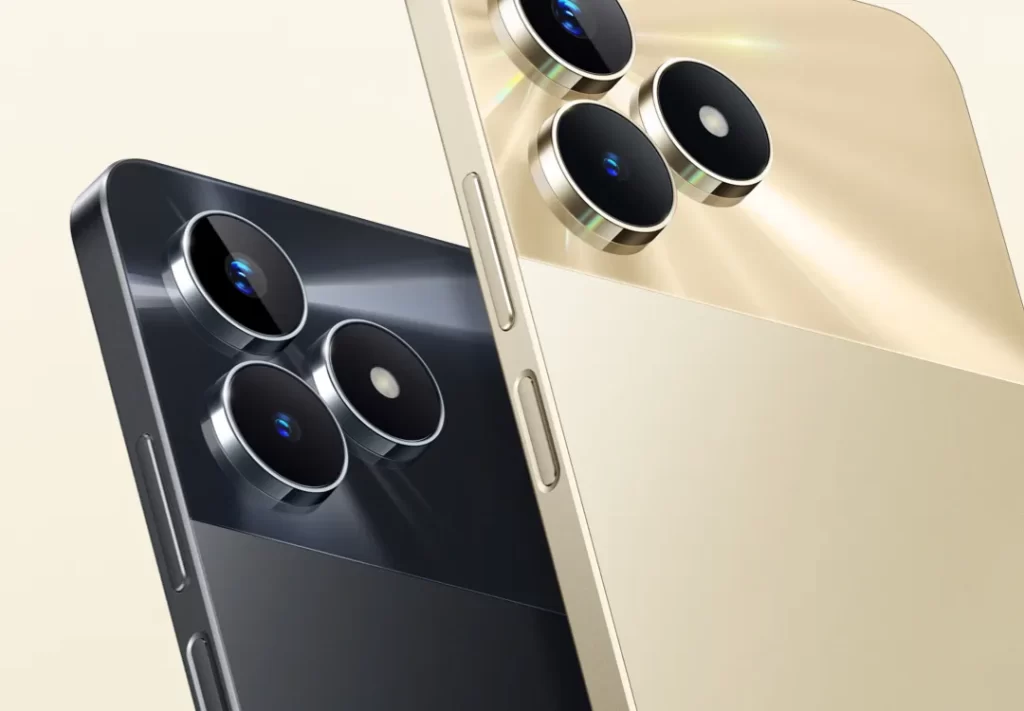 The phone features a 17.13 cm display with a smooth 90 Hz refresh rate, significantly enhancing your visual experience. The Smart Octa-core Chipset processor boosts processing speed, allowing for seamless multitasking, uninterrupted entertainment, and lag-free gaming. App loading times are swift, ensuring a productive and hassle-free day.
With a 108MP camera, you can capture breathtaking pictures and intricate moments. The large sensor size increases light sensing capabilities, resulting in high-quality images.
Supported by up to 12 GB of Dynamic RAM and 128 GB of ROM, the phone operates with impressive speed and offers ample storage capacity. The 5000mAh battery ensures extended usage, allowing you to stream music, play games, watch movies, and browse all day without the need for constant recharging.
The MRP of this phone is 13,999 Rupees, but during the limited-time Amazon offer, you can acquire it for 10,999 Rupees.
Realme GT Neo 3T
It stands out as one of the top Android phones currently available in the market. Its battery life is exceptionally robust, and the camera captures clear images, complemented by powerful performance and a sleek design. Sporting a 16.81 cm (6.62 inch) AMOLED E4 display, it offers FHD+ resolution, an impressive 1300 nits of brightness, a contrast ratio of 5 million:1, and an ultra-responsive 120 Hz refresh rate, providing a seamlessly smooth experience.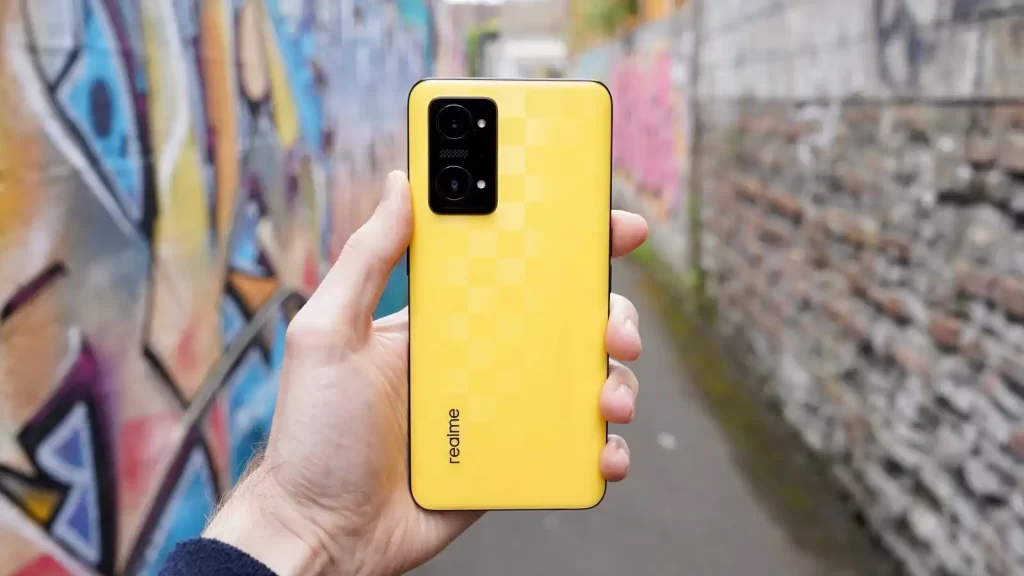 Powered by the Snapdragon 870 5G processor, this phone delivers swift 5G performance, with enhanced CPU and GPU capabilities that elevate your user experience. The inclusion of a Stainless Steel Vapour Cooling System Plus ensures you can enjoy extended movie playbacks or gaming sessions without worrying about overheating. The generous 5000 mAh battery offers up to 88 hours of music playback and 29 hours of calling, allowing for uninterrupted browsing, streaming, and conversations. Additionally, the realme GT NEO 3T 80W provides rapid charging for your phone.
Capture crystal clear photos with the 64 MP AI Triple camera, and explore various camera modes including Super Nightscape, Panoramic View, Pro, Bokeh, HDR, Ultra-Wide Angle, Ultra Macro, AI Scene Enhancement, AI Beauty, Filter, Text Scanner, Portrait Distortion Correction, Tilt-Shift, and Street. On the video front, enjoy features like Nightscape Video, Ultra Steady Video, Video Bokeh, Video Beauty, Video Filter, Dual-View Video, Slow Motion, Timelapse, and Movie.
The phone is available in 6 to 8 GB RAM variants, depending on the price, with storage options of up to 256 GB, providing ample space for images, videos, and documents. The MRP of this phone is 34,999 Rupees, but during the limited-time Amazon offer, you can acquire it for 24,999 Rupees.
Redmi Note 12 5G
The Redmi Note 12 5G is priced at Rs. 19,499 for the 8GB RAM + 256GB storage variant. Customers using SBI cards and EMI transactions can avail an additional cashback of Rs. 1,250. Furthermore, there is a bundled exchange offer available, with a cap of Rs. 18,500.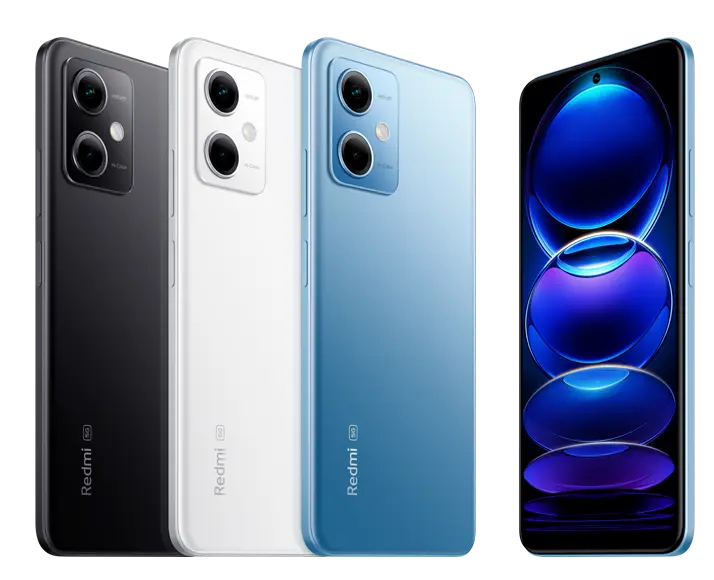 In terms of camera, the Redmi Note 12 5G boasts a 48-megapixel AI-backed triple rear camera setup. It sports a 6.67-inch full-HD (1,080×2,400 pixels) AMOLED display with a refresh rate of up to 120Hz. The phone is powered by the Qualcomm Snapdragon 4 Gen 1 SoC and is equipped with a 5,000mAh battery, supporting 33W fast charging.
FAQs
When does the Great Indian Festival take place in 2023?
The Great Indian Festival starts on November 2nd and ends on November 11th, 2023.
What can I expect from the Realme deals on this festival?
You can expect significant discounts on Realme smartphones, along with special offers on various models.
Why should I consider purchasing a Realme smartphone during this festival?
Realme smartphones are known for their high-quality features, including cameras, processors, and battery life. They also offer excellent value for money.
Are there any specific models of Realme phones that will be on sale?
The article provides details on the best Realme deals available on Amazon during the Great Indian Festival. It's recommended to check for specific models and discounts on the day of the event.
What percentage of discounts can I expect on Realme phones during this festival?
You can enjoy discounts of up to 50 to 60% on Realme smartphones during the Great Indian Festival.
Is there a second chance to grab these deals if I missed out on the earlier offer?
Yes, the Great Indian Festival provides a second opportunity to take advantage of the discounts if you missed out on the previous offer.
Conclusion
The Great Indian Festival on Amazon is an eagerly anticipated annual sale event that offers a plethora of discounts and special offers across a wide range of product categories. It provides a prime opportunity for shoppers to make purchases at significantly reduced prices, making it an ideal time to fulfill their shopping needs or find great deals on gifts.
With its extensive selection of discounted items and popular brands, the Great Indian Festival has established itself as a prominent shopping event in India. Whether it's electronics, fashion, home appliances, or beauty products, this festival provides ample choices for consumers to explore and take advantage of substantial savings.